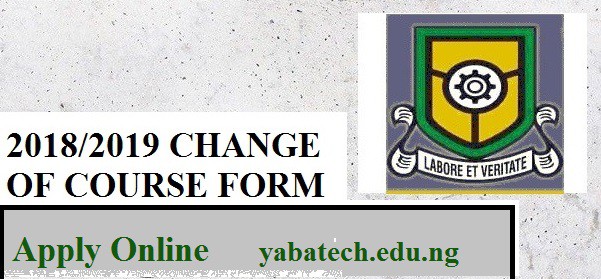 Applications are invited from suitably qualified candidates for Change of Course into the under listed programmes for the 2018/2019 Academic Session:
Available Programmes
School of Technical Education
1. B.Sc (Ed.) Business Education
2. B.Sc (Ed.) Chemistry Education
3. B.Sc (Ed.) Computer Education
4. B.Sc (Ed.) Industrial Education
5. B.Sc (Ed.) Integrated Science Education
6. B.Sc (Ed.) Home Economics
7. B.Sc (Ed.) Mathematics
8. B.Sc (Ed.) Physics Education
School of Environmental Studies
9. ND (Estate Management & Valuation) Full Time.
School of Industrial & Manufacturing Engineering
10. ND (Wielding & Fabrication Engineering) Full Time
School of Technology
11. ND (Leisure & Tourism) Full Time (Epe Campus)
12. ND (Polymer Technology) Full Time
13. ND (Textile Technology) Full Time.
14. ND (Agricultural Technology) Full Time (Epe Campus)
Eligibility:
Candidates who made minimum score of 150 in the UTME for ND Full Time and 180 for Degree Programme and whose Post UTME Screening result is not less than 45% are eligible to apply.
Interested candidates are to ensure that they have the requisite requirements for the programme they are changing to as specified in relevant pages of the 2018 JAMB Brochure. Candidates who do not meet the requirements for the new programme will not be considered for admission.
METHOD OF APPLICATION (more…)